My PBGV's
BERI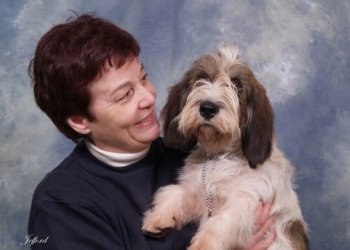 Haliston Risette With Overbecks (Beri)
Beri (who thinks she is a Rottweiler) was born on the 19th January 2005 and is a Petit Basset Griffon Vendeen which literally translated means small, low to the ground hound from the Vendee region of France and used for rabbiting. Their nickname is the happy breed and they are certainly that - always smiling and into mischief.
Now in 2012 Beri is 7 years old and enjoys her life immensely, always making me smile. She 'talks' to me but I am not always sure what she is trying to tell me, but most times gets her point across!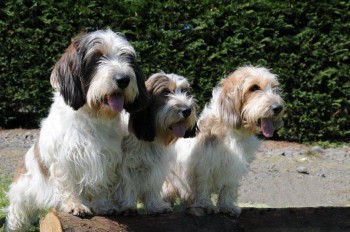 From left to right, Henry, Beri and Marmite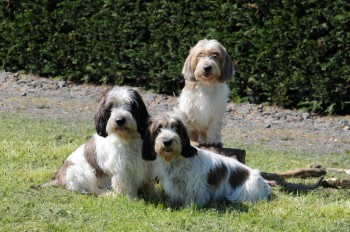 Just returned from a walk in the woods on a blustery May afternoon in Scotland, leaf catching being our speciality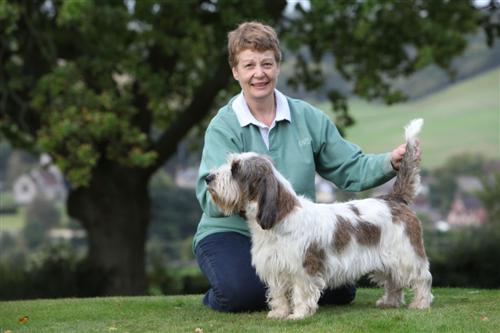 This is Overbecks Louis Roederer aka Henry whose most
recent success was Supreme BIS at Milton Keynes 2011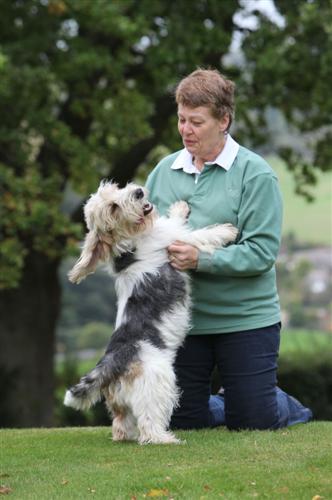 This and the following 4 photos are of Overbecks Cheddar George aka George whose greatest successes to date have been RCC at the Hound Show in August 2011 when still a puppy and another RCC at Richmond Championship Dog Show 2 weeks later. At Crufts in March 2012 George won his first adult class (Post Graduate) and we hope that this trend will continue.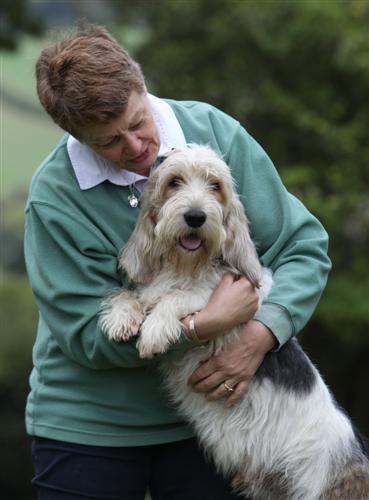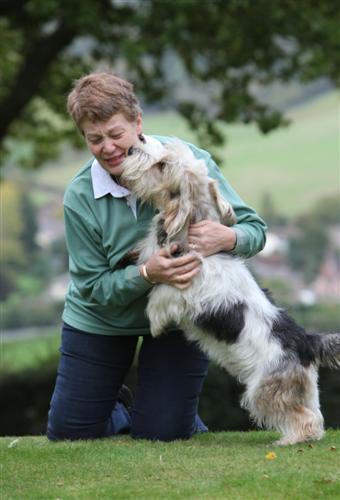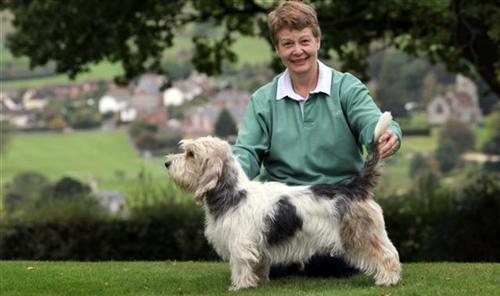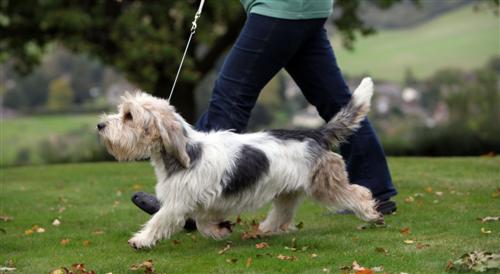 Timothy
In early 2012 Marmite was mated to Soletrader Behavin Bradley and I hope that the puppy I have kept, Timothy, (Overbecks Ain't Misbehavin) will enter the showring in September 2012.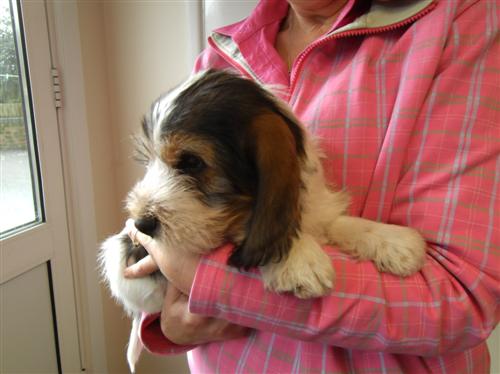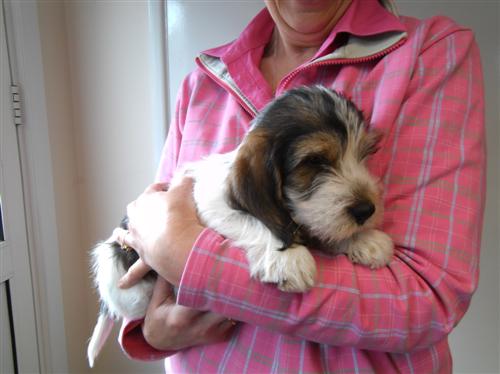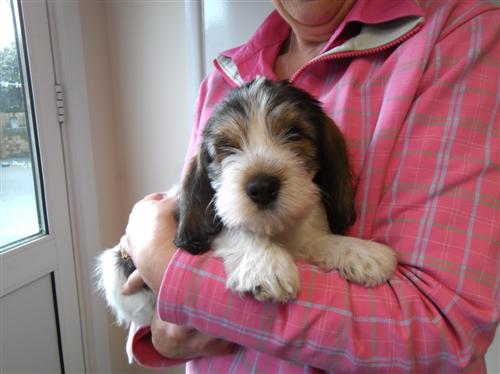 Dixi & Co
First photos of day old puppies that arived on 02nd May 2012 which was a mating between Overbecks Elluva Risk (Georges sister) and Ch. Soletrader Naples.